Hot Tub Services and Repair
We only service and repair the hot tub brands that we sell (only the finest hot tubs on the planet). We provide hot tub services and repair on the following hot tubs:
Watkins
Hot Spring
Freeflow
Dimension One
Jacuzzi
Sundance
Caldera
Hot Spot
Tiger River
Limelight
Arctic Spas
Marquis Spas
Buying a quality hot tub is important. But to fully enjoy your tub you'll want to keep it in peak performing condition. Colorado Springs Hot Tub Sales and Service Inc. is the leading independent service company for the best brands of hot tubs.
In our 60+ years of combined experience diagnosing and repairing most makes and models of tubs, there's almost nothing we haven't successfully dealt with before. And our years of training and experience enable us to get your hot tub back in perfect working condition quickly.
We provide fast, dependable diagnosis and repair for:
Water Heating problems
Jet pump replacement
Jet replacement
Tub cover and cover lift installation
Super ozone installation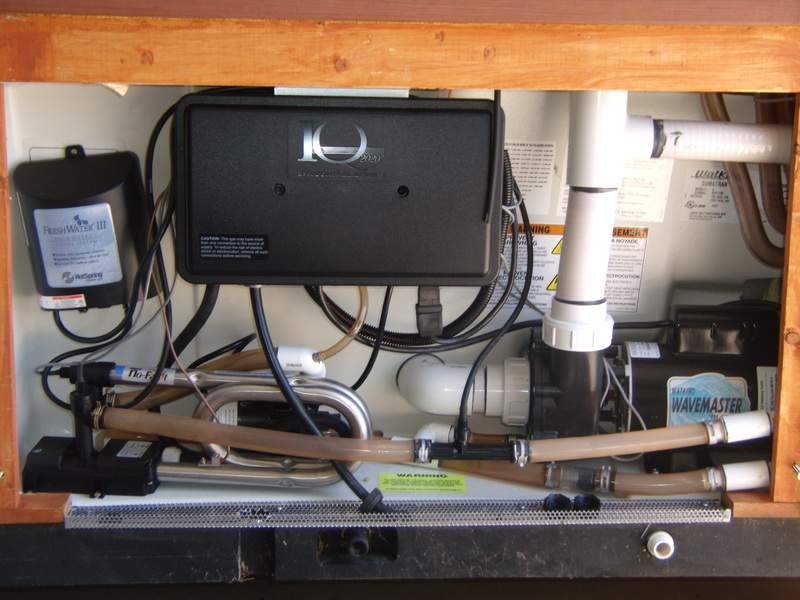 Not All Hot Tubs Are Created Equal
It's great to get the value of a brand new hot tub at a fraction of the price of a new
one. But how do you know what you're really getting. Not all tubs are created equal.
With Colorado Springs Hot Tubs (CSHT) you can rely on our excellent
hot tub experience to help you find the tub that's right for you.
We're picky about the tubs we carry and we hand-select our tubs exclusively
from manufacturers that meet our strict energy efficiency and quality standards
so we can offer you quality tubs that will consume less energy and give you peak
performance for years to come. We're also careful to select tubs from manufacturers
that are in sound financial shape, so that we know parts will be available should you
need them in the future.
We stock only the best, most reliable, efficient brands—brands you can trust—
including:
Watkins
Freeflow
Dimension One
Sundance
Caldera
Hot Spot
Tiger River
Limelight
Arctic Spas
Marquis Spas
Every Hot Tub is Carefully Checked and Reconditioned
We don't just pick up used tubs and pass them on. We test every part, fix every flaw,
and make sure every tub is restored to its original condition. We insulate each tub
to ensure its efficiency. And we install a new custom-fitted cover in the customer's choice of color. The
first time you step into your CSHT tub, you'll feel like you're stepping into a brand
new tub. The only difference is that you'll pay a whole lot less!
We also sell highly efficient 110 volt hot tubs.
We do NOT rent spas.
Ozone Oxidation is Nature's Sanitation Powerhouse
We also offer the Ozonator cleaning system that keeps your tub crystal clear
with almost no effort on your part. Keeping the water in your tub clean, clear, and bacteria free has never been easier! Find out more about the Ozanator here.
Browse Our Inventory
We're continually scouring the country for quality pre-owned tubs that we can offer to our customers at a fraction of the cost of a new tub. That means our inventory is constantly changing. We invite you to browse our great selection of completely refurbished hot tubs—and to check back often to see what we've added. If you don't see what you're looking for, call us at 719.246.2128 or email us and let us know what you're looking for. We may be able to find it for you!
Hot Tub Services
Colorado Springs Hot Tub Sales and Service also offers full hot tub restoration, from cabinet, to cover, to plumbing and equipment. Contact us or give us a call at 719-339-1110
Do you love your current hot tub but it needs to be reconditioned or restored? We can take your hot tub that you love and completely refurbish it. You still get our 90 day warranty, a new cover, ozone, delivery and pickup is included. It also comes with a new cover lifter and new steps. Just Contact us or give us a call at 719-339-1110 for a quote!
Hot Tub Repair & Services to Keep Your Hot Tub Performing At Its Peak
Afford to relax in the comfort of your own home.