Introducing the new D1 SMARTTUB APP
If you're like most people, you take your smartphone with you everywhere and it's loaded with apps to make life easier.  Well, now spa ownership has evolved with an app for your smartphone to make it easier than ever to use and maintain your hot tub. This new exclusive D1® The SmartTub® System is designed to maximize relaxation, recovery, and performance.
With an easy setup and just a tap on your smartphone, your SmartTub® app will be your personal hot tub assistant. Here are some of the features and benefits you will receive with the SmartTub® app.
Features
Personalized tips and how-to-videos on hot tub care.
Adjust hot tub settings while you are away such as energy efficiency and temperature
Monitor energy usage
Instant access to control lighting and jets
Receive notifications of power outages
Receive alerts when your hot tub needs attention along with an alert to your dealer
Keeps you connected with your dealer so you can just 'Click for Service'
Connection
The System integrates alternative technologies for connected products and leverages the fact that hot tubs are located outdoors where they can connect directly to local cell towers.  Stable networks with maximized performance are achieved by partnering with major wireless carriers around the world.  The SmartTub® System uses cellular-based communication rather than wi-fi and does not affect your personal cellular plan.
Where to buy
Colorado Springs Hot Tubs is an authorized D1® dealer. The SmartTub® System is available on all Dimension one hot tub models. For our Bay Collection and Reflection Collection, the SmartTub® app is included in the hot tub price, giving customers an added value of $1,000. If you are interested in any other collections the cost would be $1,000 for the SmartTub® functionality.
Smart Tub Cellular Connection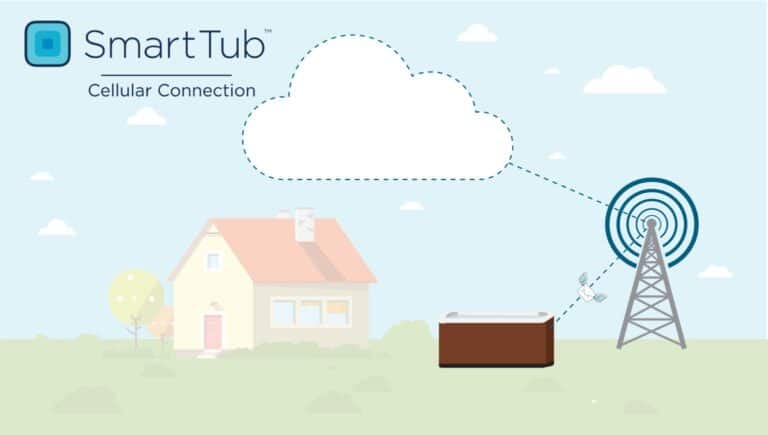 The system incorporated alternative technologies in connected products. Our exclusive design leverages the fact that hot tubs are located outdoors to directly connect to local cell towers. So coverage is not related to your personal cellular plan. M2M communication uses low bandwidth 3G technology to make a connection affordable and wide-ranging.  Even if you don't have sufficient cell service to stream video or voice communication, we will still have coverage for your hot tub.
Verify your coverage here:
If you're looking for a luxurious and exclusive hot tub experience, the SmartTub® System is perfect for you. Our team at Colorado Springs Hot Tubs is ready to help you get started with your new hot tub today. Contact us now for more information or come visit our showroom!
The new D1 SMARTTUB APP.